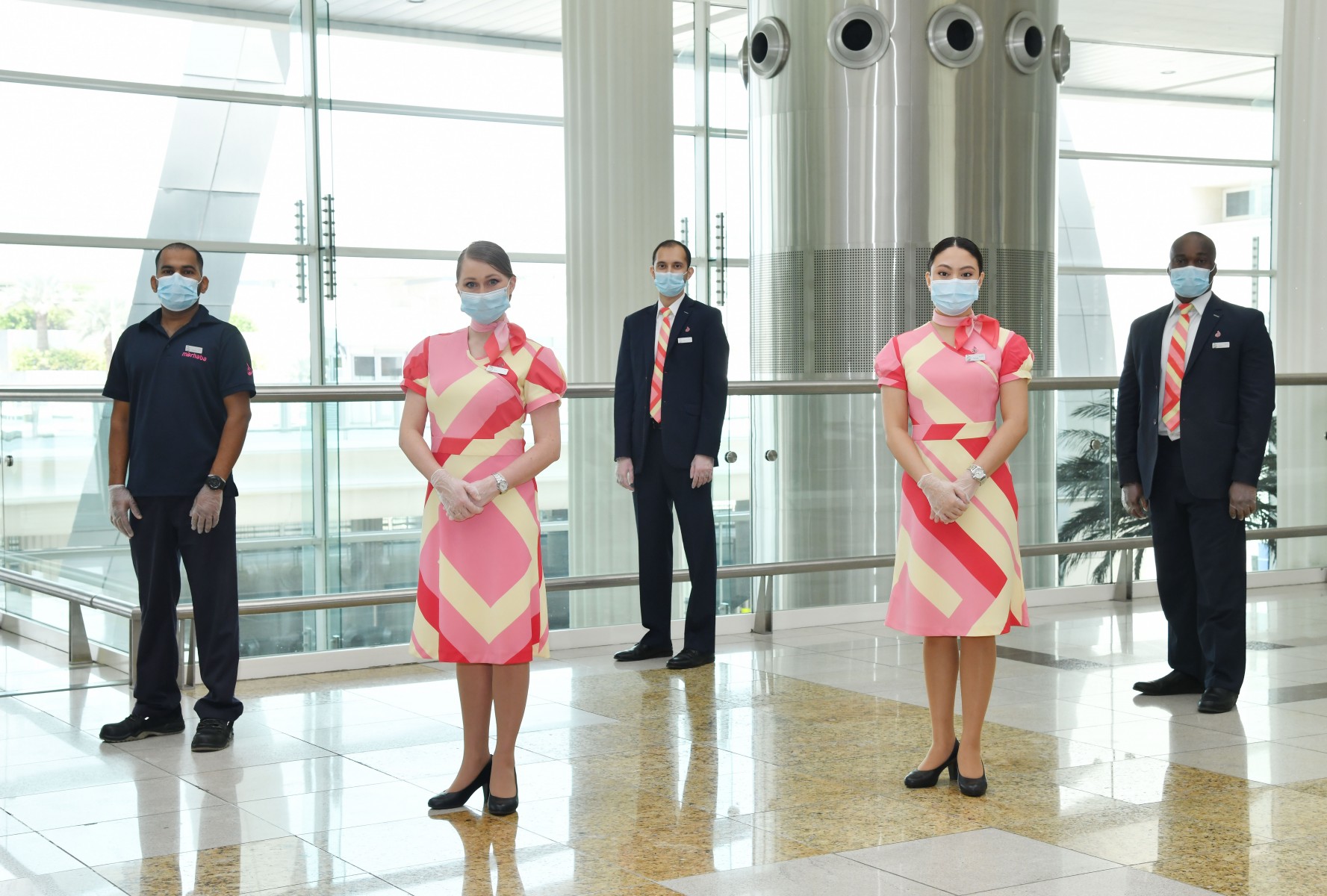 Our Dubai Airport Bubble is a coordinated set of additional marhaba services that a traveller can select to get them as quickly and as COVID safe as possible through the airport to their home or hotel, or on to the next flight.
There are three components we can include in a Dubai Airport Bubble service
Dubai Airport Meet and Assist – we arrange a local COVID-safe Agent at Dubai International to greet you when you arrive and help you all the way through the airport and health checks, for arrival, connection, trasit or departure. Additionally, DXB agents will do their best to reduce the time spent in at check in, quarantine checks, can request solo seats (next seat vacant) to be assigned at check in, and can try to help passengers minimize excess baggage fees charged by airlines.
Dubai Airport Baggage Porter – a COVID-aware airport baggage handler will retrieve, clean and/or move your bags to or from your Chauffeur Limousine
Dubai Airport Chauffeur Limo – a COVID-trained Chauffeur will drive you in a pre-sanitized Private Hire vehicle. Your ride is not shared with other travellers, and is not a taxi, Grab or Uber service. There are limites to the number of passengers in one vehicle
You can read about the strict policies and practices we require and deliver here Airport Bubble policies
A Dubai Airport Bubble will protect you and heep you COVID safe between Airplane and hotel or office.